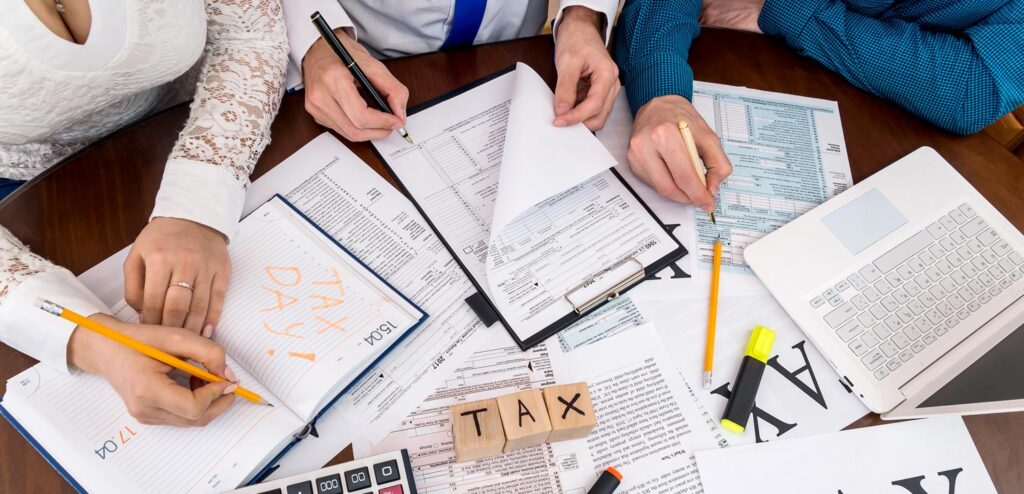 Tax Services in Des Moines, IA
At Accounting & Tax Professionals, PLC, we understand the difficulties and challenges associated with tax preparation—not to mention the anxiety that accompanies the process for many of our customers. That's why we're committed to making filing your taxes easier than ever, and far less of a hassle. When you need a tax filing service in Des Moines, IA to assist with your personal or business taxes, make sure we're the first business you call. With more than 15 years' experience in the area, it's no wonder we're the first choice of so many local residents and business owners. Here's a closer look at how we can help:
Tax preparation: While Accounting & Tax Professionals, PLC handles a wide variety of financial services, tax preparation is still our most frequently requested service, and it's easy to see why—from assurance of accuracy and managing withholdings to helping you benefit from deductions, we're a tax service in Des Moines, IA that does right by its customers. We'll even help you file electronically to ensure a faster refund.
Tax planning: One of the biggest mistakes you can make when it comes to your taxes is simply not planning ahead. Our professionals will help you save money throughout the year and minimize your tax burden, which will allow you to grow your assets and keep more of what you make. Paying for tax planning help is truly a service that pays off!
IRS representation: If the thought of being audited fills you with dread, or if you've already been notified that the IRS is investigating your return, it pays to have tax professionals on your side. We can take care of every aspect of an audit so you don't have to, which allows you to carry on with your life while the process in underway.
It's never too early to begin planning for the next tax season. Contact Accounting & Tax Professionals, PLC at 515-986-5843 to learn more about how our team can provide the peace of mind you've been missing and help you navigate the complex tax process.